Why Porsche of Tampa
Discover Your Everyday Supercar at Porsche of Tampa
See how one Tampa dealer delivers more Porsche excellence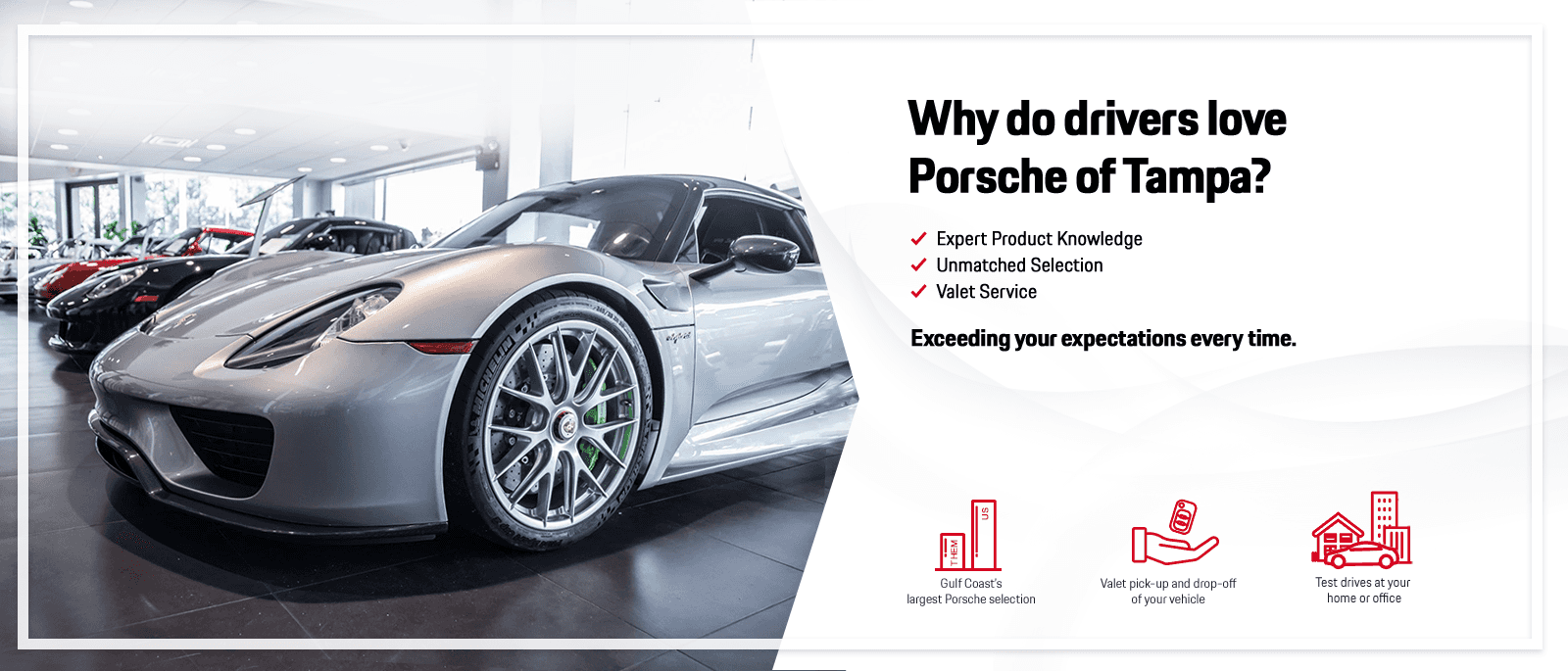 A Porsche is more than a means of getting around—it's a lifestyle. With this in mind, you want to acquire your Porsche from a dealership that understands and delivers on the true meaning of Porsche excellence. That's Porsche of Tampa.
How Porsche of Tampa Goes the Extra Mile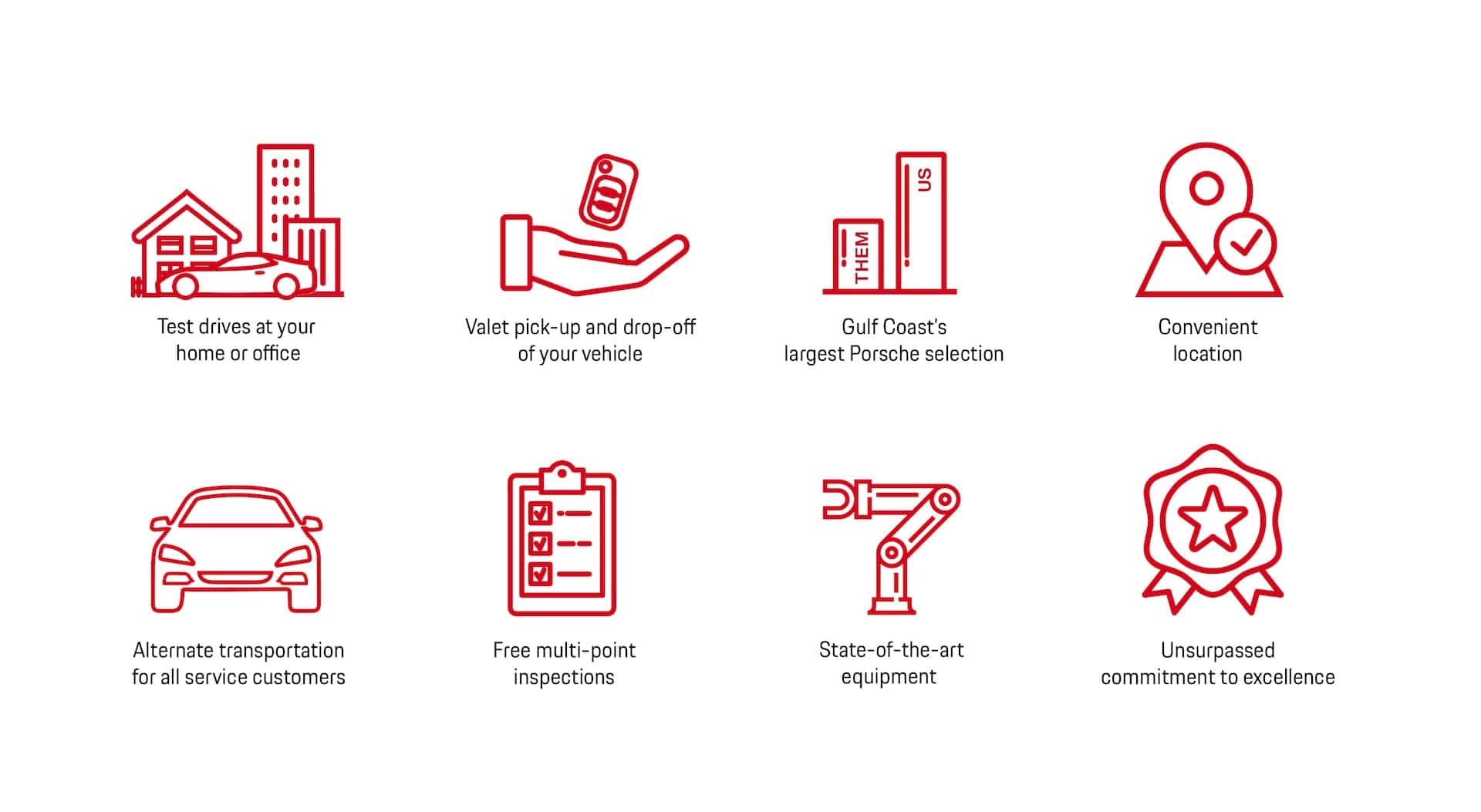 When you shop at Porsche of Tampa, your experience is characterized by three key principles:
Expert product knowledge
Unparalleled convenience
Superior satisfaction
We start by offering the highest echelon of Porsche expertise, ensuring that you will stay informed about the latest in Porsche performance and tech innovation. At the same time, we deliver a VIP level of convenience thanks to our valet test drives. How does it work? It's easy—we bring the model of your choice straight to your office or home, and you test drive it on your terms.
Finally, at Porsche of Tampa you can count on receiving the utmost in satisfaction thanks to the friendly assistance of our staff. We're here to do more than simply sell you a car. Our goal is build a relationship that you'll enjoy for years and miles to come.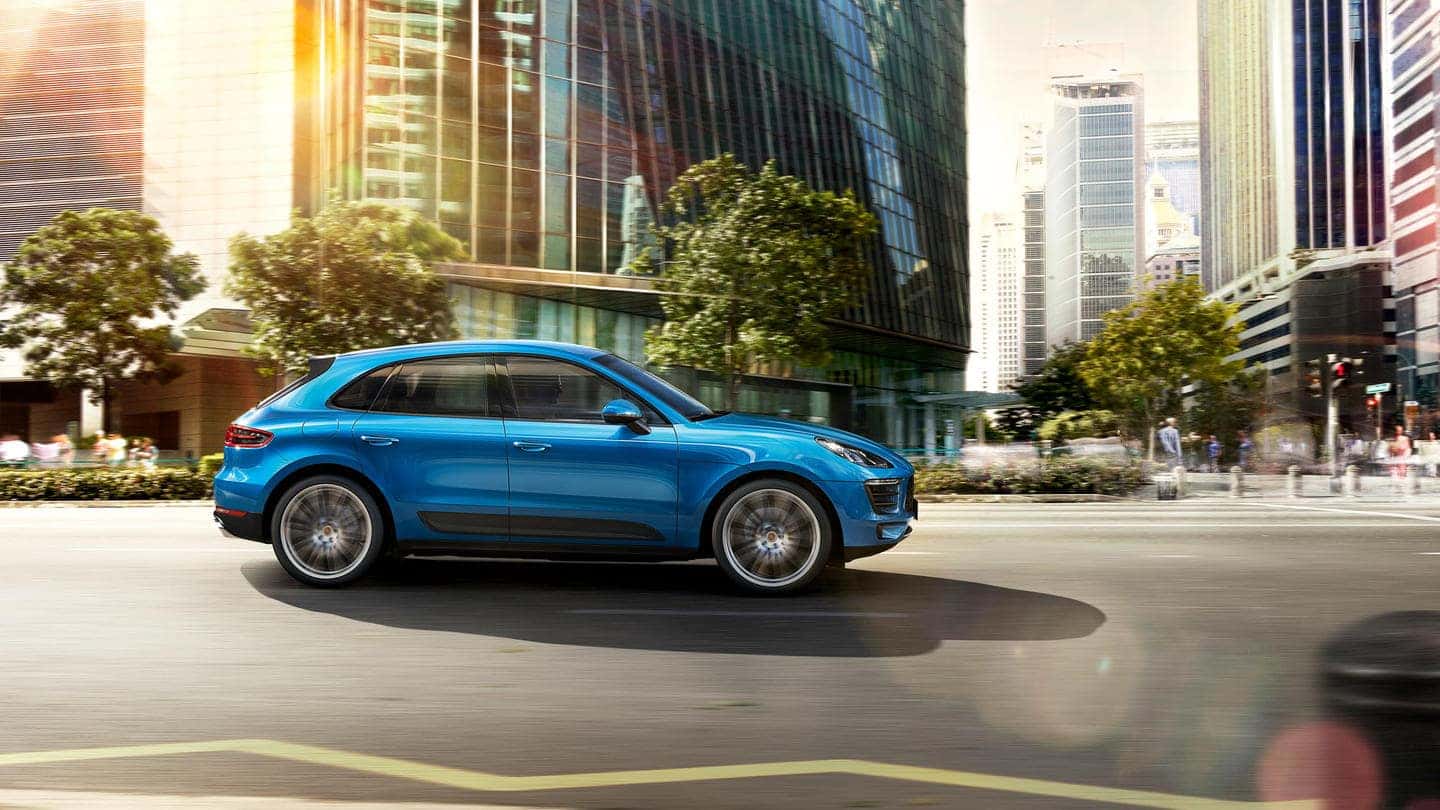 Get Your Consultation Process Moving with Porsche of Tampa
Ready to go further with Porsche of Tampa? Start your consultation process today and discover how our expertise, convenience, and service make for a superior lease or purchase experience.