Why Is this Tampa Porsche Dealer the Leader Among Dealers in Florida?
4 Reasons Porsche of Tampa Will Change the Way You Think of Florida Porsche Dealers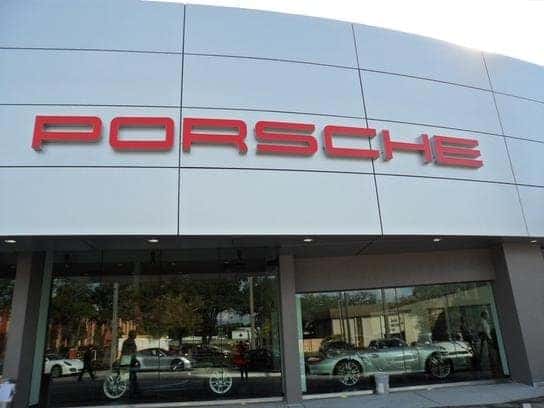 You drive a Porsche because you demand high performance, comfort, luxury, and all-around excellence. And you don't just want those qualities from your car—you expect them from your dealership as well. Of all the Porsche dealers in Florida, one dealer has a reputation for delivering across the board—Porsche of Tampa.
How do we do it? Our endeavors toward excellence are far-reaching, but our customers tend to point out four things most often.
Why Our Tampa Porsche Dealer Delivers a Superior Experience
A higher level of product knowledge
Porsche is renowned for crafting cars that provide the most state-of-the-art innovations on the road. From the most advanced performance, to boundary-pushing tech, to the sleekest comfort and convenience tools, Porsche is unrivaled in automotive design. You need a Tampa Porsche dealer capable of keeping you informed about all of it, and at Porsche of Tampa, that's exactly what we do.
When it comes to finding the ideal vehicle for you, whatever happens to be available won't cut it. You need options. At Porsche of Tampa, we provide the largest new and used inventory that you'll find at any of the Porsche dealers in Florida, period. From the latest models in every trim possible, to an extensive range of pre-owned editions, we've got what you need.
Getting expert service shouldn't be a hassle. At Porsche of Tampa, we make the whole process easier and more dependable. From our high volume service center which ensures that your vehicle gets in, fixed, and out fast, to our expert techs who provide maintenance and repairs you can count on, we make the service process a snap.
You're looking for a Porsche dealer where you can build a relationship you'll enjoy year after year, vehicle after vehicle. We get that, and that's why we provide friendly service that you'll want to return to. It's why many of our customers have been with us for decades.

Test Drive Your Next Ride at the Leader Among Florida Porsche Dealers
Ready to test drive your next Porsche? Visit Porsche of Tampa today, and learn why our customers consider us the leader among Porsche dealers in Florida. When it comes to providing the utmost in customer satisfaction, we never yield.
Check out our new and used Porsche selection online, or call Porsche of Tampa at (813) 935-9444 today.