New Porsche Taycan EV vs. the Tesla Model S
The New Porsche Taycan EV Delivers More Power and Luxury than the Competition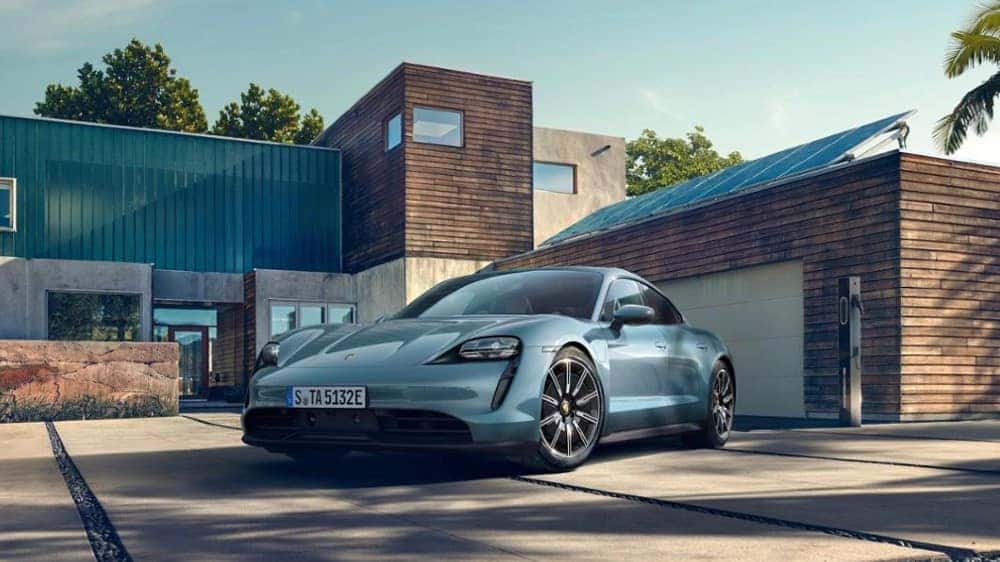 There's exciting news this year: Porsche is releasing its first all-electric vehicle ever, and experts have high praise for the new Porsche Taycan EV. Just look at what the top consumer reports have to say:
"The all-new sport sedan may be the world's most advanced car… The Taycan moves with the thrust of an electric railgun."
"Incredible acceleration…Sports-carlike handling…Speedy recharging capability…This electric sports sedan is pure Porsche."
"Massively fast, great to drive, quick to charge and practical enough to use every day…Shocking acceleration…Sweet handling."
"Rapid acceleration and world-class handling…Uncommonly fast peak charge rate of 270 kW…Four-door practicality plus two trunks…Very high build quality and interior finish."
"If you want pure, exhilarating performance, buy a Taycan…A world-class cabin."
So how does the new Porsche Taycan EV fare against competitors like the Tesla Model S? Let's take a look.
New Porsche Taycan EV vs. the Tesla Model S: Tesla Can't Compete
When comparing the new Porsche Taycan against the Tesla Model S, the first thing you'll probably notice involves performance. The Taycan blows the Model S out of the water with its 617 horsepower compared against the Model S's 503 horsepower.
The second major issue that sets the Porsche Taycan EV apart from the Model S involves cabin luxury. Edmunds, for example, praise's the Taycan's "very high build quality and interior finish" while saying that the Model S "lacks the luxury polish of similarly priced sedans."
What kinds of interior luxurious can you look forward to in the new Porsche Taycan?
Porsche Connect, an industry-leading smartphone connection system that allows you to use voice control to access information and adjust features whether inside or outside your Taycan.
Luxurious cabin materials and finishing that can be personalized based upon your tastes.
Standard 8-way power seats with optional seating offering up to 18-way Adaptive Sport Seats with Memory Package.
Interior ambient lighting allows you to set the mood.
And this is all just the tip of the iceberg.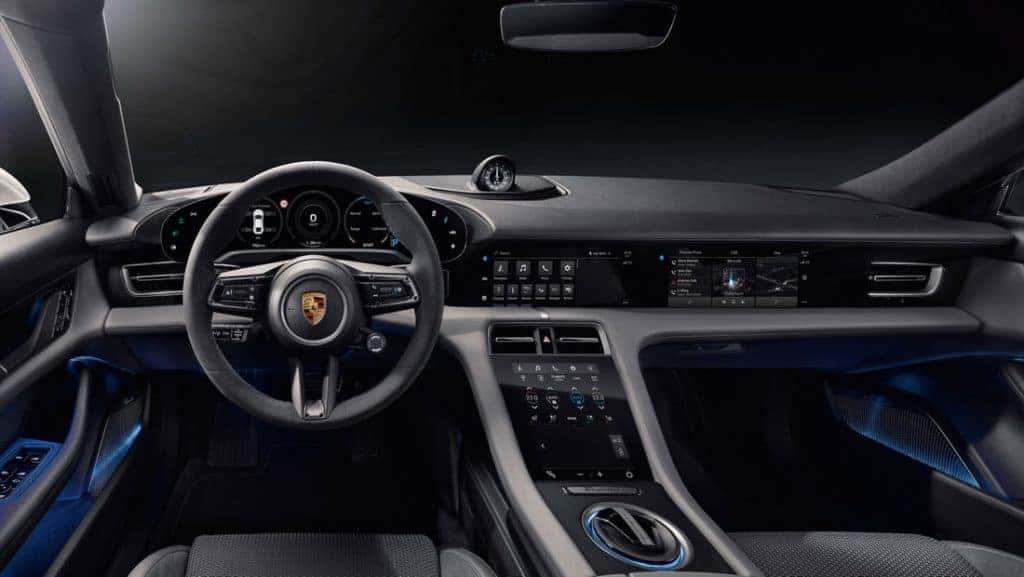 Test Drive the New Porsche Taycan EV at Porsche of Tampa
While the full release of the new Porsche Taycan EV is still approaching, we're lucky enough to have one advanced release in stock now at Porsche of Tampa. Visit us today to be among the first to experience this futuristic new vehicle, and see how Porsche is pushing the boundaries of innovation.
Check out our current selection of the new Porsche Taycan online now, or call Porsche of Tampa at (813) 337-6616 today.