Introducing the New Porsche Taycan EV – When Is the Release Date?
Experts Have High Praise for the New Porsche Taycan EV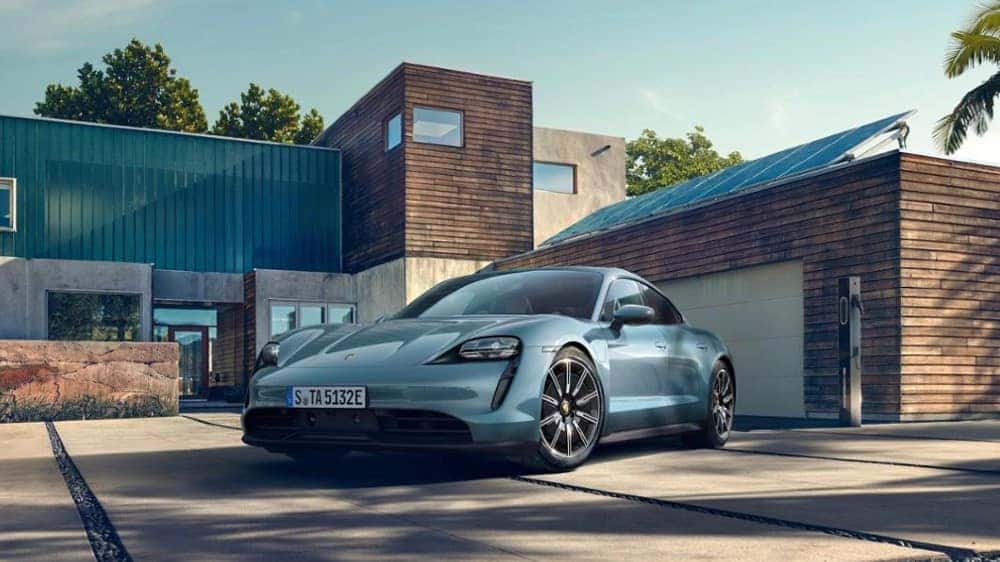 When it was announced a few years ago that Porsche was working on its first all-electric model, anticipating went through the roof. Could the company pull of an EV that would deliver on the automaker's reputation for unrivaled performance? Now the new Porsche Taycan is here, and the reviewers are thrilled.
Let's take a look at why consumer reports like TopGear are saying that the Taycan will "re-write the rule book on what an EV is capable of." We'll also let you know when the Porsche Taycan release date will be here.
"The World's Most Advanced Car" – Meet the New Porsche Taycan
"The all-new sport sedan may be the world's most advanced car… The Taycan moves with the thrust of an electric railgun."
"Incredible acceleration…Sports-carlike handling…Speedy recharging capability…This electric sports sedan is pure Porsche."
"Massively fast, great to drive, quick to charge and practical enough to use every day…Shocking acceleration…Sweet handling."
"Rapid acceleration and world-class handling…Uncommonly fast peak charge rate of 270 kW…Four-door practicality plus two trunks…Very high build quality and interior finish."
"If you want pure, exhilarating performance, buy a Taycan…A world-class cabin."
Suffice to say that the experts like what they've seen.
The base Porsche Taycan EV starts at 522 horsepower, and on the higher end of things the Turbo S cranks it up to a crazy 750 horsepower. That means the slowest Taycan hits 60 in a slim 3.8 seconds, while the Turbo S will get there in a blink-and-you'll-miss-it 2.6 seconds. So anyone who was worried about a lack of performance can leave their reservations at home.
As for tech, the Taycan is equipped with Porsche Connect with boasts real-time digital assistants, voice control, and four expansive touchscreens. It also comes with a range of standard driver assist techs like emergency braking, forward collision warning, and lane-keeping assist, as well as optional systems like adaptive cruise control, front and rear parking sensors, blind-spot monitoring, and Porsche InnoDrive, an advanced adaptive cruise control manages curves and turns.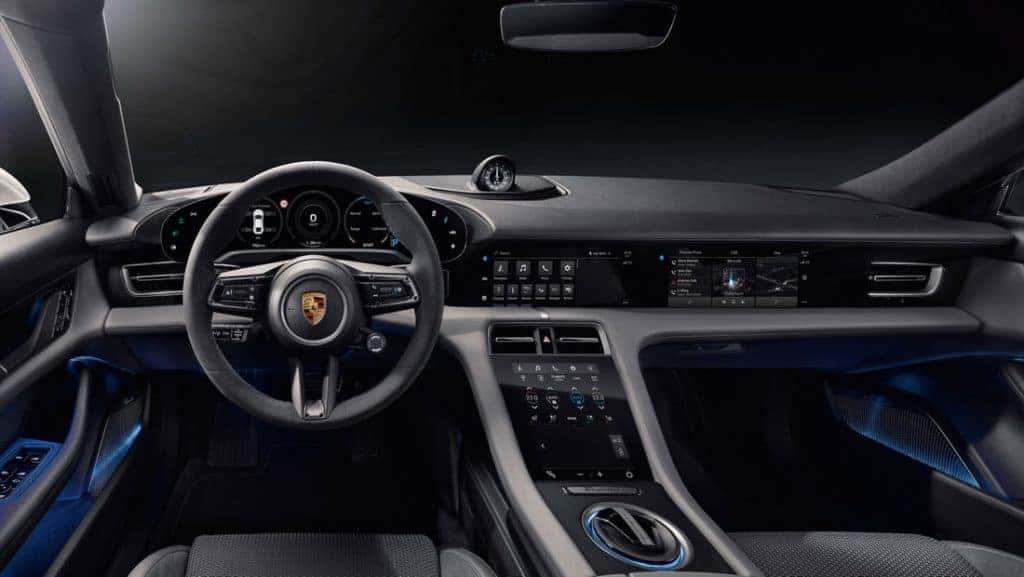 When Is the Porsche Taycan Release Date?
The specific release date for the entirety of the Porsche Taycan lineup is expected any day now, but we're lucky enough to have one on hand so you can be among the first to experience it. Visit Porsche of Tampa today to check out this exciting new model, and to put down your Taycan deposit.
Check out our current selection of the new Porsche Taycan online now, or call Porsche of Tampa at (813) 337-6616 today.