True Performance: Meet the New 2019 Porsche 718 Cayman GTS
Experts Say the 2019 Porsche 718 Cayman GTS Is "the World's Best Sports Car"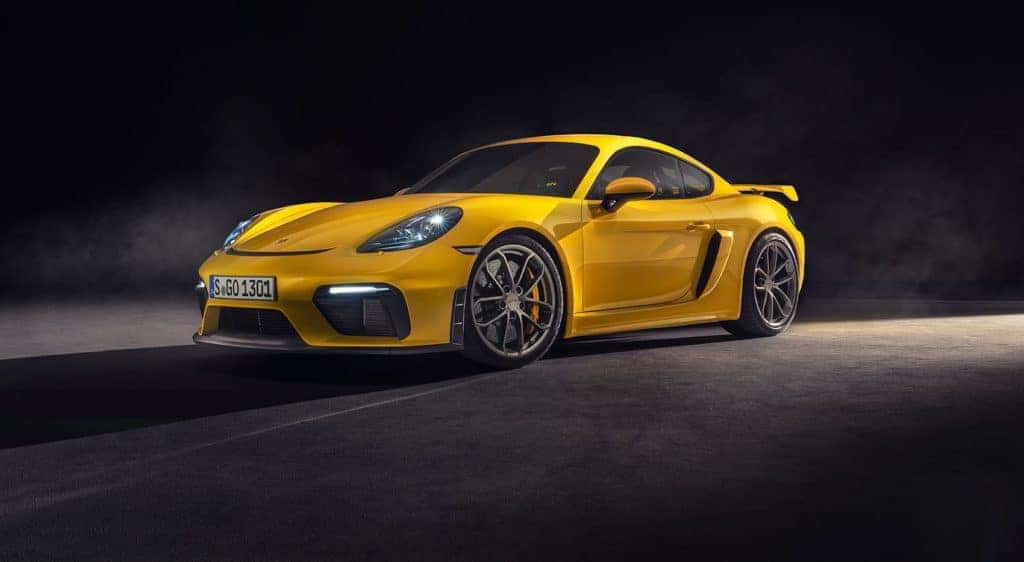 For more than 20 years, various editions of the Porsche 718 Cayman have been sending pulses racing thanks to the model's renowned performance and luxurious driving experience. Now experts are saying that the 2019 Porsche 718 Cayman GTS is "the world's best sports car."
Let's take a closer look at what reviewers love about the new Porsche Cayman, and at a few specific elements that make the GTS edition so thrilling.
Reviewers Call the New 2019 Porsche 718 Cayman GTS "the Definitive Driver's Car"
Top consumer reports have nothing but high praise for the 2019 Porsche 718 Cayman GTS:
"The world's best sports car."
"Quick and agile." "Sharp edges, bold lighting elements." "Intense visual presence."
"Near-perfect handling, near-perfect steering, near-perfect transmission." "The definitive driver's car."
US News Rankings and Reviews
"The 2019 Porsche 718 Cayman ranks near the top of the luxury sports car class. It offers crisp driving dynamics, thrilling engine performance, and clean-cut styling. It also earns a good predicted reliability rating." "Superb handling." "Sophisticated cabin with top-notch materials."
"Outstanding handling capabilities." "Engines deliver strong performance and high fuel economy." "Exceptional build quality." "Wide range of customization options."
The new Porsche Cayman GTS delivers nothing short of heart-racing performance. With 365 horsepower and 317 lb-ft of torque powering its light 3,032 pound weight, it zips from 0-60 in just 4.4. seconds achieving a top speed of 177 miles per hour. Step up to the Sports Chrono package, and you'll cut that time down to a slim 3.9 seconds.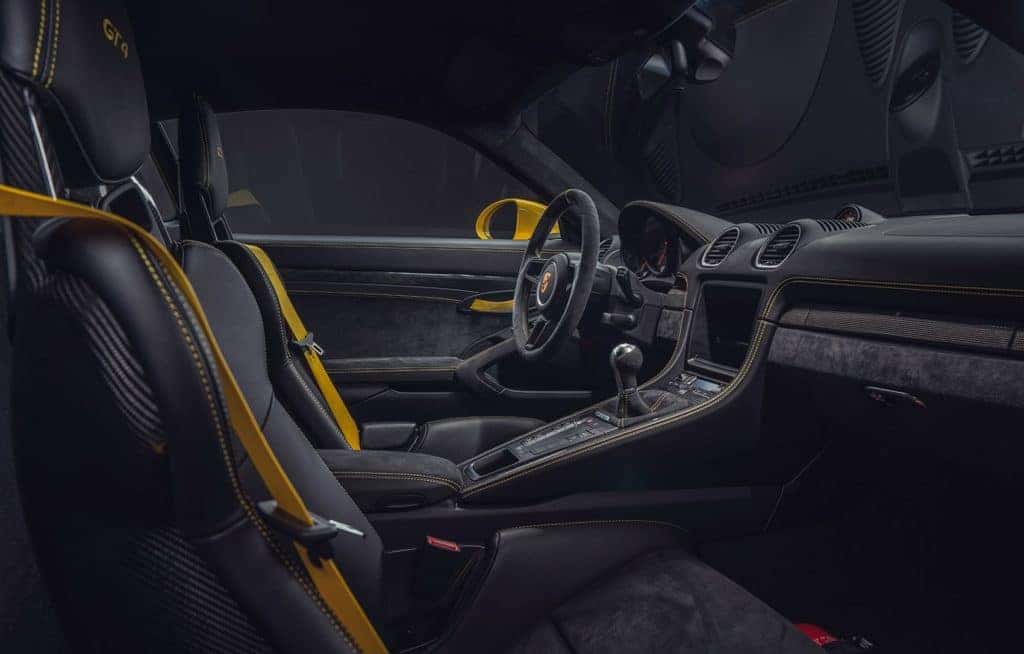 Test Drive Your New 2019 Porsche 718 Cayman GTS at Our Tampa Dealer Today
Ready to experience the unrivaled thrills of the 2019 Porsche 718 Cayman GTS for yourself? Visit your premier Tampa Porsche dealer today—Porsche of Tampa.
At Porsche of Tampa, we have a reputation for delivering a superior shopping experience thanks to our vast selection and unrivaled dedication to providing the utmost in convenience. For example, if your busy schedule makes it difficult for you to come to us for a test drive, just let us know and we'll set up a time to bring the new Porsche Cayman or any other model directly to your home or office.
Check out our selection of the new 2019 Porsche 817 Cayman GTS online, or call Porsche of Tampa at (813) 337-6616 today.