Why Lease a Porsche Cayenne at Our Tampa Dealer?
Lease the 5-Star Porsche Cayenne from Your Premier Tampa Porsche Dealer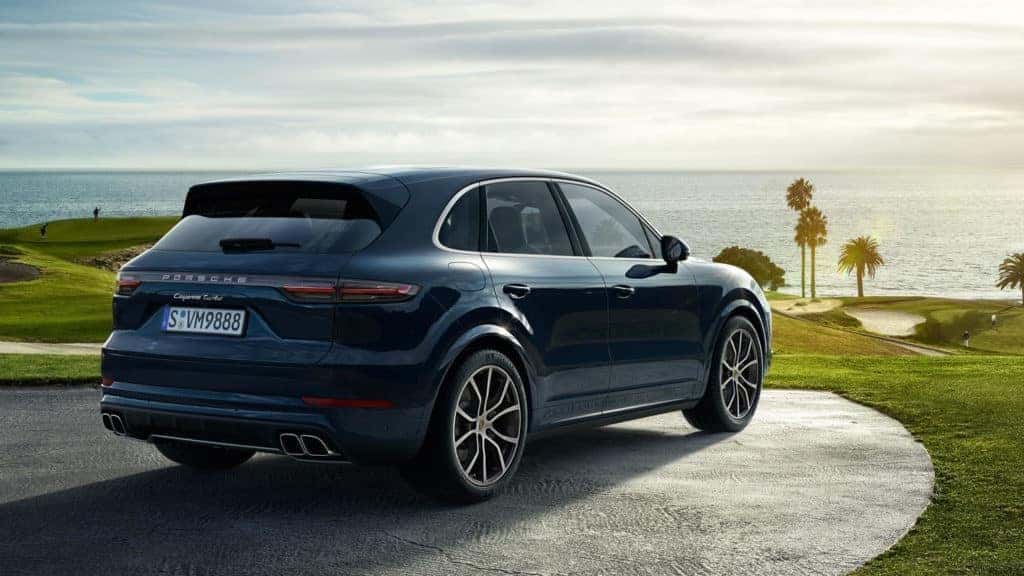 Are you looking for a vehicle that offers all the capability and versatility of an SUV fused with he unrivaled performance and luxury of a Porsche? According to the experts, you want to lease a Porsche Cayenne.
Why lease a Cayenne? Let's see what reviewers have to say about it.
"Spicy Hot": Meet the Porsche Cayenne and Lease Yours Today
Experts love the 2019 Cayenne.
"5-stars." "Editors' Choice." "The Cayenne is a spicy-hot mix of luxury and sports-car performance." "Whichever one you choose, the driving experience will be remarkable."
US News Rankings and Reviews
Rated the Porsche Cayenne both #1 and #2 in the luxury SUV segment. "One of the most fun-to-drive SUVs on the market." "Powerful turbocharged engines." "Athletic handling." "Comfortable seats and cabin."
"The Cayenne remains the king of driver-friendly SUVs. A very complete machine." "An all-you-can-eat buffet of tech; the best driver's SUV by far."
"Class-leading handling dynamics. Punchy base drivetrain. Comfortable interior. Quick and visually impressive infotainment system." "The best driver in the midsize SUV class."
"Truly impressive handling." "Wide selection of powerful engines available." "Exquisite interior and build quality." Plenty of customization options."
"The 2019 Porsche Cayenne twists performance DNA with a strand of off-road talent, and bridges the gap between "Porsche" and "SUV" perfectly." "Yes, performance; yes, SUV." "Smart interior."
Suffice to say that the Cayenne is one of the greatest vehicles ever made.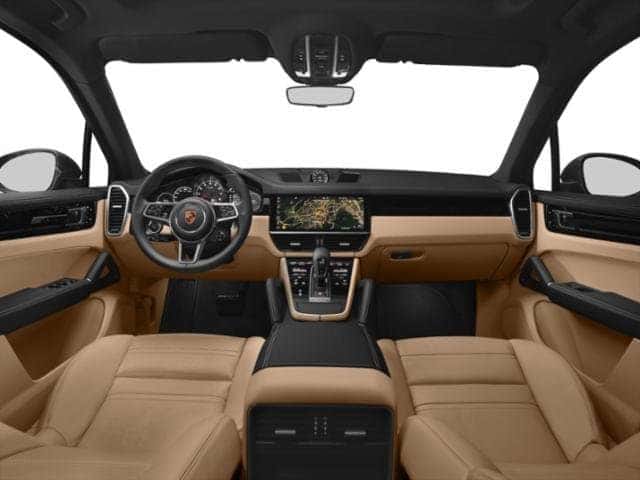 Lease Your Cayenne from Our Tampa Porsche Dealer
So, why get a Porsche lease? There are a number of benefits, but perhaps the most important involves the fact that it makes it easier for you to upgrade when the next round of state-of-the-art tech becomes available. Simply drive out your lease terms, then trade up for the next Cayenne, which you can be sure will once again push the boundaries of driving innovation.
At Porsche of Tampa, you'll also enjoy unrivaled selection (allowing you to compare different models and trims to be sure you're finding the right one for you), along with an unrivaled level of product knowledge and the utmost in convenience. Our goal is to provide you with complete satisfaction at all times, and that's exactly what you'll receive.
Check out our current Porsche Cayenne selection online, or call Porsche of Tampa at (813) 936-2222 today.