Learn More About the I Care Promise at Our Tampa Porsche Dealer
How the New I Care Promise at Our Tampa Porsche Dealer Changes Your Experience

As a Porsche driver, you crave excellence. If you didn't you wouldn't be driving the perfection that is a Porsche. With this in mind, we at our Tampa Porsche dealer understand that your demand for a superior experience doesn't stop with the car, but that you want excellence from your dealership as well.
That's we we've recently instituted the I Care Promise. How will this unique commitment change the way you buy or lease a Porsche? Let's take a closer look.
Buy or Lease a Porsche with Total Satisfaction
The I Care Promise is a commitment that is unique to Porsche of Tampa. It involves providing every member of our staff with advanced and ongoing training to ensure that they can provide you with the highest degree of expertise and satisfaction.
That means that whenever you communicate with any member of our team, they'll be armed with the knowledge necessary to answer your questions and address your needs without delay. You've got a busy schedule, and you don't want outstanding service later – you want it now.
As a result, when you buy or lease a new or used Porsche, you'll enjoy an experience that is fast, informative, and friendly.
How else does our Tampa Porsche dealer deliver an unrivaled experience?
At Porsche of Tampa, you'll find the largest inventory in the region so that you can be sure of finding the ideal model and trim package for you.
When the need for repairs or maintenance arises, we're here to provide expert, convenient Porsche service so you can get back on the road without delay.
Each Porsche model is a technological and automotive masterpiece, and if you're going to stay informed about the latest Porsche innovations, you need a dealership that possesses unparalleled product knowledge. That's precisely what we deliver.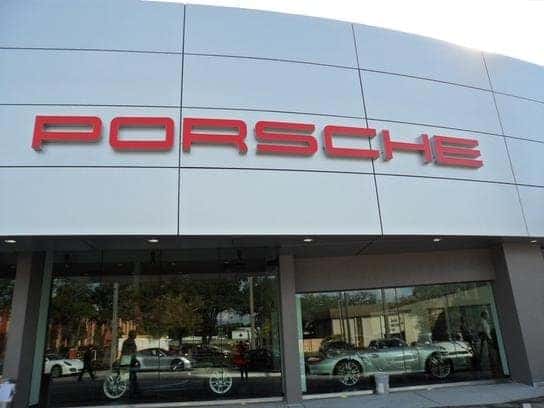 Buy or Lease a New or Used Porsche from Our Tampa Porsche Dealer
Ready to get behind the wheel of Porsche excellence? Thanks to the I Care Promise at our Tampa Porsche dealer, your Porsche shopping and ownership experience has never been better.
Check out our new and used Porsche selection online, or call Porsche of Tampa at (813) 935-9444 today.