Why Get Your CPO Cayman or Cayenne from Our Brandon Porsche Dealer?
A Top-Quality Pre-Owned Cayman or Cayenne Awaits at the #1 Porsche Dealer in Brandon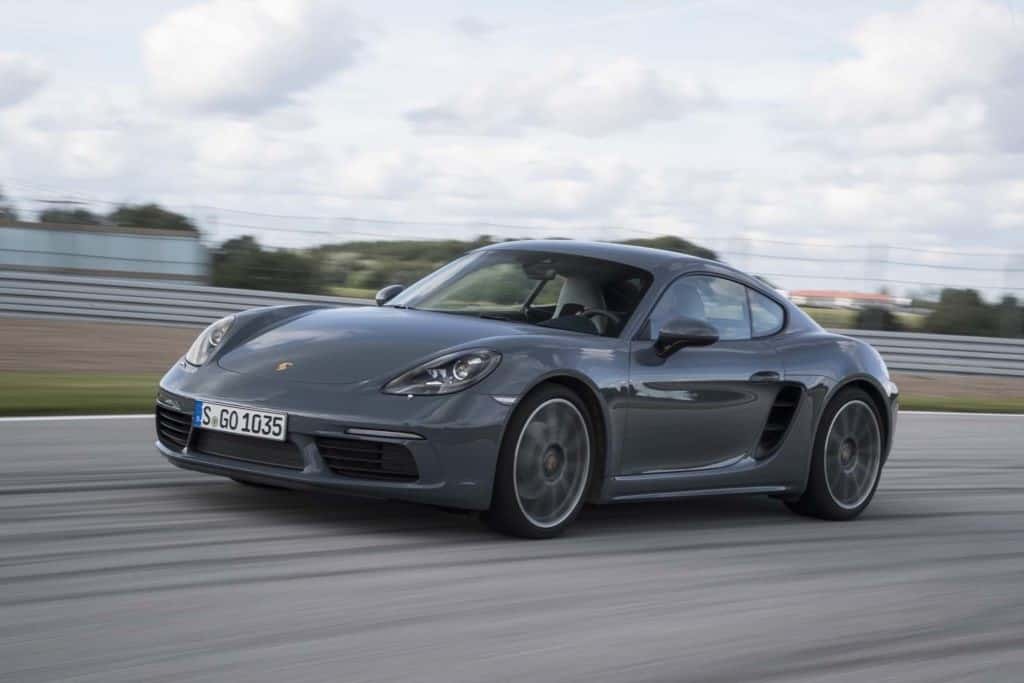 Are you looking for the highest echelon of luxury? Whether you want to get behind the wheel of a sports car or an SUV, one brand delivers the refinements and performance you want – Porsche. Let's take a moment to look at the Porsche Cayman and Cayenne, and why you should get your CPO Cayman or Cayenne from our Brandon Porsche dealer.
CPO Cayenne or Cayman from the Best Tampa Porsche Dealer
Experts love both the Porsche Cayenne and Cayman.
Car and Driver gives the Porsche Cayman 5 stars thanks to its powerful engine options, stunning aesthetics, and its all-around luxurious driving experience. It's no wonder they consistently give it their 10Best Cars award, saying, "There are few driving experiences as rewarding as a jaunt in the 718 Cayman."
Then there's the Porsche Cayenne, which also got 5 stars from Car and Driver. The reviewer says it is consistently blown away by the Cayenne's sports-sedan handling, sports-car steering, and its luxury-car room and comfort.
So, why get your CPO Porsche Cayenne or Cayman from our Brandon Porsche dealership? The benefits are many, but here are a few that seem to get mentioned the most often:
Unmatched Porsche heritage
At Porsche of Tampa, we're part of a family of auto dealers that had been in the business for nearly 50 years. Suffice to say that we have the experience and expertise to appreciate the Porsche heritage, and deliver on it.
When you get a pre-owned Porsche Cayenne or Cayman from Porsche of Tampa, you can be sure that its in peak condition thanks to our meticulous inspection and reconditioning processes. We make your CPO Cayman or Cayenne new to you by bringing it back to top aesthetic and performance condition.
Finding the right CPO Cayenne or Cayman takes options, and at Porsche of Tampa that's exactly what you get. We offer the most expansive selection of pre-owned Porsche vehicles that you'll find at any Tampa dealer.
Unbeatable Porsche specials
We're constantly updating our array of specials on everything from CPO vehicles to service to apparel.
Test Drive Your CPO Cayman or Cayenne at the Top Porsche Dealer in Tampa
Ready to get behind the wheel of a top-quality CPO Cayman or Cayenne? Visit our Brandon Porsche dealer and peruse our massive selection today.
Check our our CPO Cayman and Cayenne selection online, or call Porsche of Tampa at (813) 933-2911 today.