Experience the Unrivaled Performance of the 2020 Porsche 911 992
Learn More About the 2020 Porsche 911 992

When it comes to sports car superiority, there is no rival to the 911, period. There never has been, and that hasn't changed today. In fact, with the release of the 2020 Porsche 911 992, experts are saying that the model has pushed the segment to a whole new level of thrills.
What does that 992 mean? Essentially, it's Porsche's code for the new generation of the upgrade 911. So let's dive in and take a look.
Experts Hail the 2020 Porsche 911 992
The industry's top reviewers are in love with the 2020 Porsche 911 992:
"One of the purest sports cars on the planet…A handsomely evolved design and meticulously engineered mechanicals…Our impressions reveal that the 911 is as comfortable and precise as ever, but it's also better than ever…Sophisticated rather than complicated."
"The 911 is still definitive, stretching the poles of a sports car's abilities without putting a foot wrong."
"Impeccable handling inspires driver confidence…Powerful and surprisingly economical engines…Premium interior with lots of customization possibilities…Comfortable and practical for daily driving."
US News Rankings and Reviews
"The fully redesigned 2020 Porsche 911 earns a spot near the top of our luxury sports car rankings, and it's easy to see why. It delivers the power and performance that you want from a Porsche and boasts plenty of tech features in its stylish cabin…Unbelievably agile."
"A sports car icon for good reason…Perfect performance…Wide range of customization…A value despite the price…Comfortable price seats."
Simply put, the 2020 Porsche 911 992 is the grand champ of high-performance driving. With its 443 horsepower and 390 lb-ft of torque, the 911 Carrera S, for example, zips up to 60 miles per hour in just three seconds.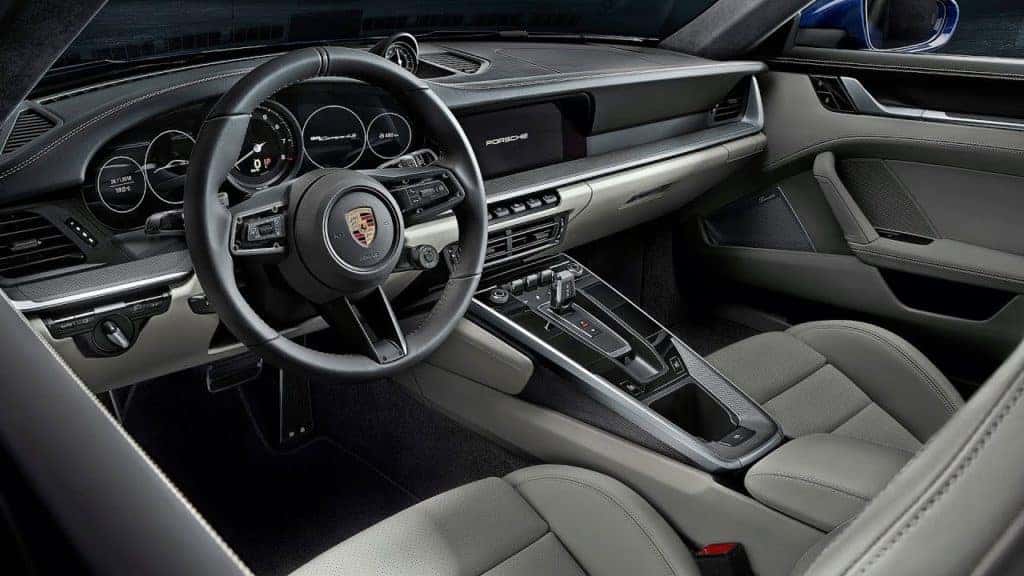 What Is the 2020 Porsche 911 Release Date?
So now you might be wondering, when is the 2020 Porsche 911 release date? Great news—your wait is over. The 2020 Porsche 911 922 is for sale now at our Tampa dealer.
At Porsche of Tampa, you'll enjoy the largest inventory in the area, making it easy to test different trims to find the right package for you. At the same time, you'll also enjoy our unrivaled commitment to providing paramount convenience and complete satisfaction.
Check out our current selection of the 2020 Porsche 911 992 online now, or call Porsche of Tampa at (813) 337-6616 today.