Meet the "5/5 Star" 2020 Porsche 718 Boxster Convertible
Experts Are Hailing the 2020 718 Boxster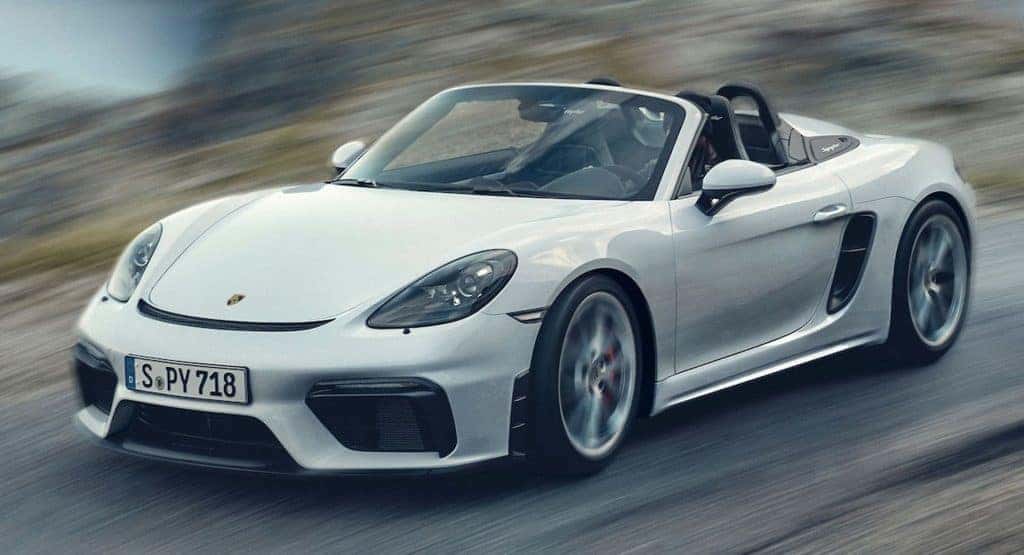 For more than 20 years, the Porsche Boxster has stood among the greatest sports cars on the road thanks to its perfect fusion of outstanding performance with a luxury driving experience. Now experts are saying that the 2020 718 Boxster takes this excellence to a whole new echelon.
Let's take a look at what you can expect from the latest Porsche convertible.
The 2020 718 Boxster Is "One of the Best"
The industry's top experts are nothing short of thrilled by the 2020 718 Boxster.
Car and Driver gave it 5/5 stars, naming it to their 10best list for the year and praising its "heavenly driving characteristics," "speedy flat-four engines," and "glorious drop-top experience," saying, "The 718 Boxster is one of the best convertible sports cars money can buy."
Edmunds applauded its "precise and nimble handling" and "muscular and efficient turbo four-cylinder engines," saying that the "PDK is one of the best dual-clutch transmissions," and hailed the fact that it "takes less than 10 seconds to open or close the roof."
What about the new high-performance Spyder trim? CNET Roadshow named it an "Editor's Choice," saying, "The 2020 Porsche 718 Spyder's 4.0-liter flat-6 engine is a total gem, and its sharp handling and excellent balance make it a fantastic partner for long stretches of winding roads." They went on to declare, "The 718 Spyder takes the inherent balance of the Porsche Boxster and elevates it to a truly different level. This is one of Porsche's finest sports cars."
It's no wonder that the experts are so excited. With up to 350 horsepower, the 2020 718 Boxster is capable of hitting 0-60 in just 4.4 seconds. This along with a slew of advanced safety features like roll-over protection and side impact protection, dual-zone climate control, and a premium sound system mean that you're in for an unrivaled driving experience.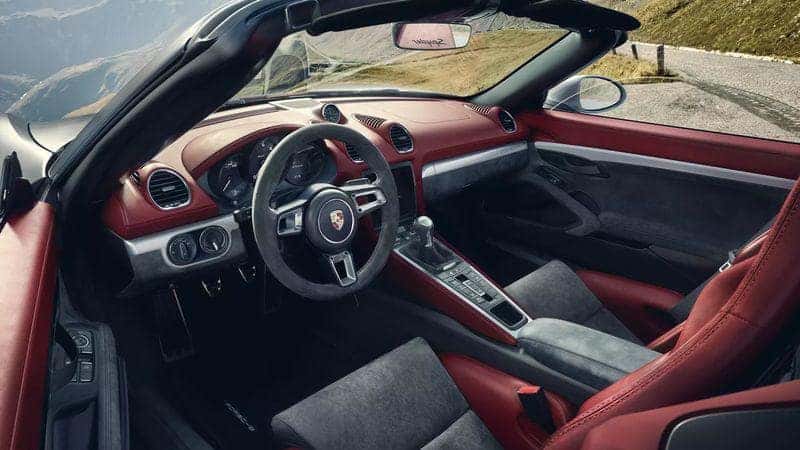 Test Drive Your New Porsche Convertible at Our Tampa Dealer
Ready to test drive your new Porsche convertible? Visit our Tampa Porsche dealer today to experience the 2020 718 Boxster, and find out why it's one of the greatest sports cars ever built.
At Porsche of Tampa you'll enjoy the area's largest inventory, as well as an unrivaled commitment to providing paramount convenience and satisfaction. And if you're too busy to come to us, arrange a time and we'll bring the new 718 Boxster for a test drive at your home or office.
Check out our selection of the 2020 718 Boxster online now, or call Porsche of Tampa at (813) 337-6616 today.