How the 2019 Porsche Panamera has Revolutionized Hybrid Driving
See How the 2019 Porsche Panamera E-Hybrid Takes Efficient Performance to the Next Level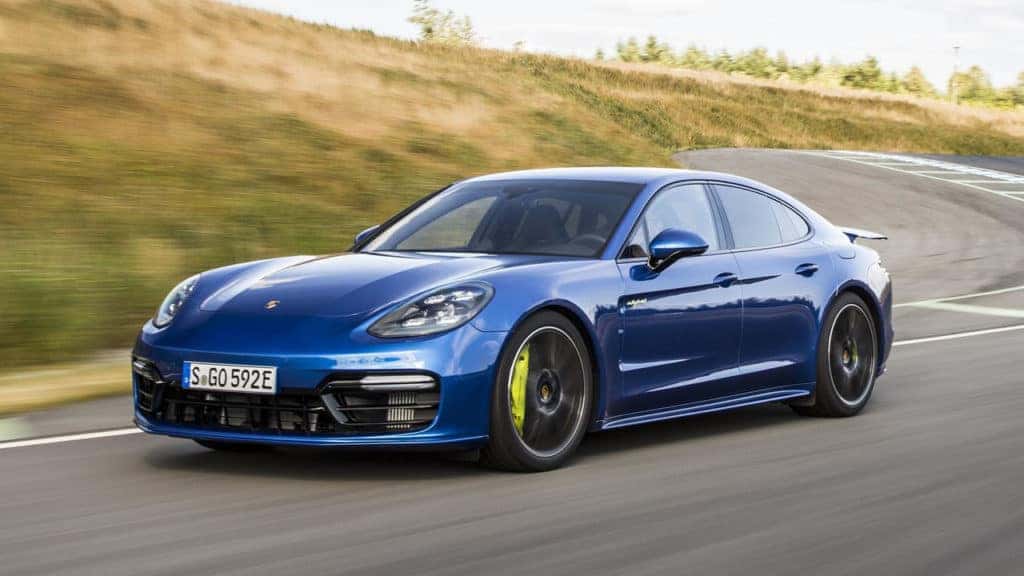 Over the course of its nearly 90 year history, Porsche has always been associated with the development of state-of-the-art, high-performance sports cars. In that time, the automaker has made some of the most thrilling, renowned cars ever built. With the 2019 Porsche Panamera E-Hybrid, the company has done it again, pushing the boundaries of what was thought possible with a hybrid vehicle.
Meet the Mind-Blowing Performance of the 2019 Panamera E-Hybrid
Generally speaking, the Panamera is already a game-changing ride. As Kelley Blue Book put it, "If you're looking for a thrilling driver's car with a world-class pedigree, but you also need the convenience of four doors and a usable rear seat, the 2019 Porsche Panamera likely has a model for you. Be it the sleek hatchback or wagon-like Sport Turismo, the Panamera is as functional as it is fun."
So the Panamera is a fun, luxurious thrill-ride. Great, but really not surprising considering the maker. What's really astounding, however, are the numbers churned out by the e-hybrid trims.
The base model of the Panamera E-Hybrid comes equipped with a 2.9 liter twin-turbocharged V6 with an electric motor that churns out a wild 462 horsepower and 516 lb-ft of torque, all while achieving a fuel rating of 46 MPGe.
If that weren't enough, take a look at the S E-Hybrid, which comes with a 4.0 liter twin-turbocharged V8 with an electric motor that pounds out a mind-blowing 680 horsepower with 626 lb-ft of torque. And let's not forget its 49 MPGe fuel rating.
Bottom line—the new Panamera E-Hybrid takes the concept of high-performance efficiency to a whole new echelon.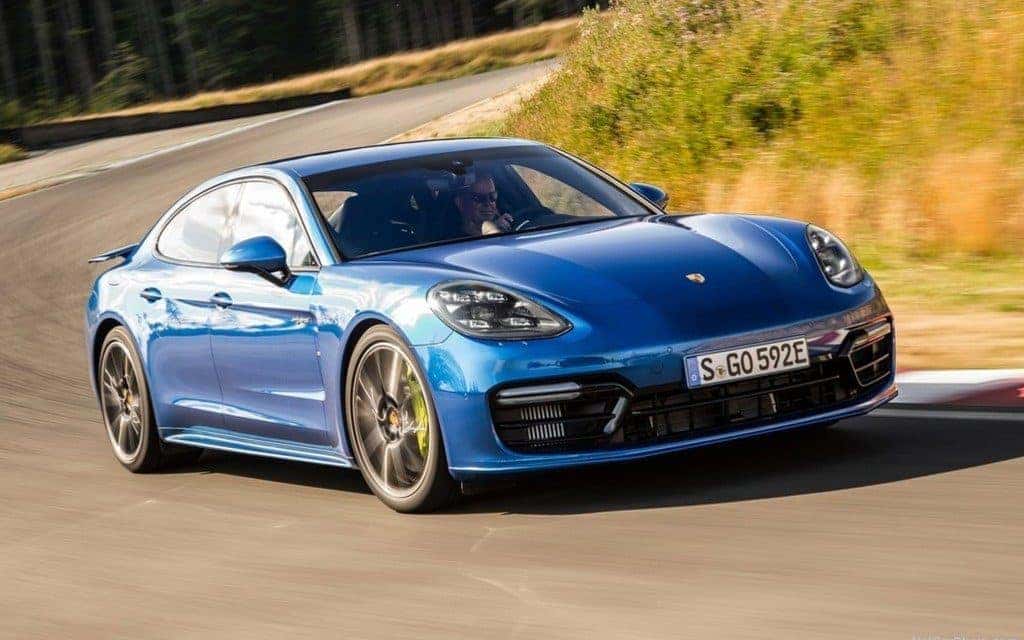 Test Drive the 2019 Porsche Panamera E-Hybrid at Our Tampa Porsche Dealer
Ready to experience the heart-pounding performance of the 2019 Panamera E-Hybrid for yourself? Visit our Tampa Porsche dealer and take the new Panamera for a spin.
At Porsche of Tampa, you'll enjoy the region's largest inventory of the Panamera E-Hybrid along with all other Porsche models, making it easy to compare different models and trims to find the ideal one for you. At the same time, our team will provide you with the utmost in product knowledge, allowing you to stay informed about the latest tech advancements from Porsche. And you'll receive friendly, helpful service every step of the way.
Check out our selection of the 2019 Porsche Panamera E-Hybrid online, or call Porsche of Tampa at (813) 936-2222 today.