How the 2018 Porsche Panamera E-Hybrid Next Levels Performance
The 2018 Porsche Panamera E-Hybrid Is the Future of Great Performance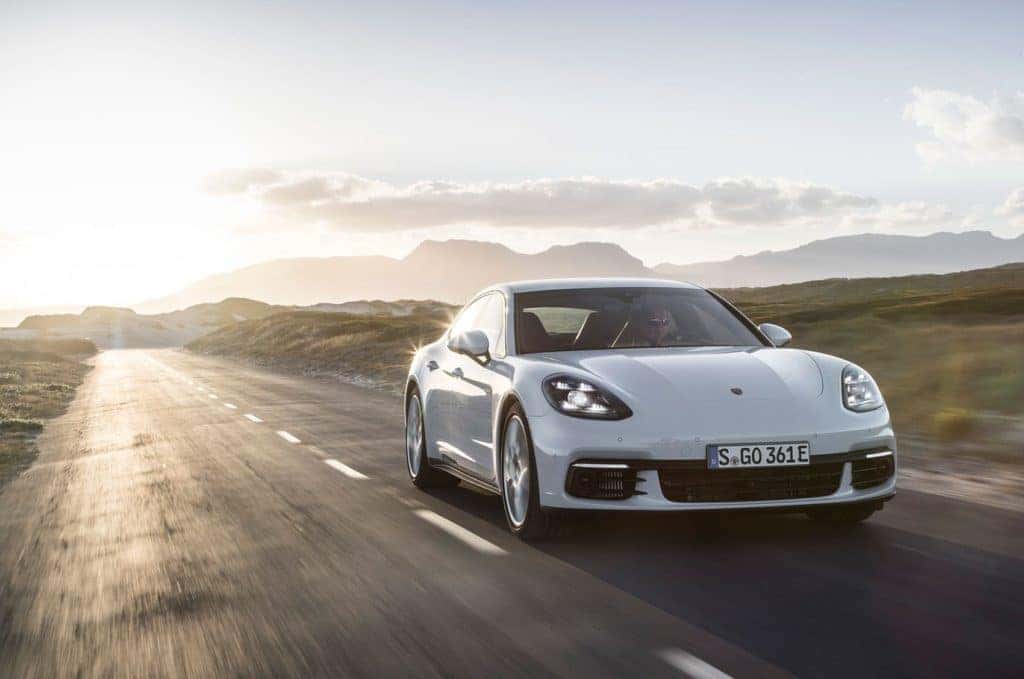 Porsche is known for a number of things. It's a brand that crafts the most thrilling driving experiences on the road thanks to its unrivaled performance, state-of-the-art tech, and all-around luxurious designs. With the 2018 Panamera E-Hybrid, Porsche is pushing the boundaries of innovative design even further.
Meet the 2018 Porsche Panamera E-Hybrid, for Sale at Our Tampa Porsche Dealer
The 2018 Porsche Panamera E-Hybrid delivers one of the most exciting drives on the road, period. With its 462 horsepower – unheard of in a hybrid – it clocks a slim 4.4 second 0-60 time, which is a full second faster than previous combustion editions. And it does it all with an estimated fuel rating of 49 MPGe. In other words, it's a fuel-sipping beast. What's more, thanks to its standard all-wheel drive, all that power is kept neatly under your control.
Experts have been thrilled by the new 2018 Panamera E-Hybrid. Cnet gives it an 8.8 rating thanks to its style, performance, power, and fuel efficiency. And TopGear hails its comfortable, luxurious interior, as well as its outstanding performance and fuel rating.
Suffice to say, the Panamera E-Hybrid delivers a driving experience like no other.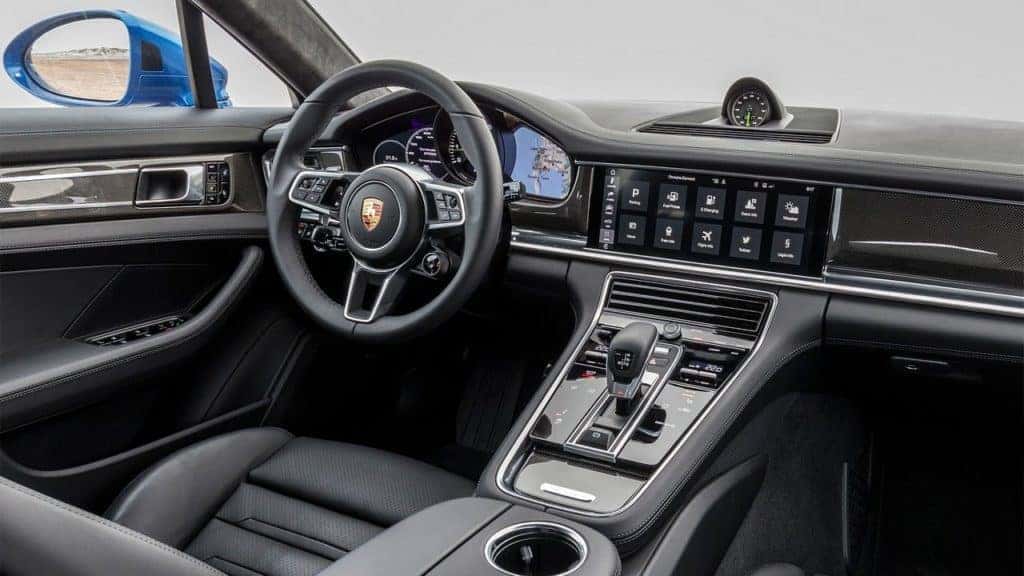 Test Drive the 2018 Porsche Panamera E-Hybrid at Our Tampa Dealer
Ready to see how the 2018 Porsche Panamera is revolutionizing efficient performance? Test drive it at our Tampa Porsche dealership today.
At Porsche of Tampa, you'll enjoy:
The Panamera E-Hybrid is nothing short of a state-of-the-art tech-wonder. That means you need to have access to the utmost in product knowledge so that you can be informed about the latest developments, and how to use them. At Porsche of Tampa, that's exactly what we provide.
We understand that you have a busy life, so it make the shopping process easier, we offer premiums like valet test drives. Simply schedule a time, and we'll bring the Panamera E-Hybrid to your home or office so you can check it out on your terms.
At Porsche of Tampa, our goal is to build a relationship that you'll enjoy year after year, mile after mile, and model after model. That means providing you with friendly, attentive service that will leave you driving with a smile.
Bottom line, at Porsche of Tampa, superior customer satisfaction is at the heart of every interaction.
Check out our selection of the 2018 Porsche Panamera E-Hybrid online, or call Porsche of Tampa at (813) 936-2222 today.